School Closure Update - 08.06.2020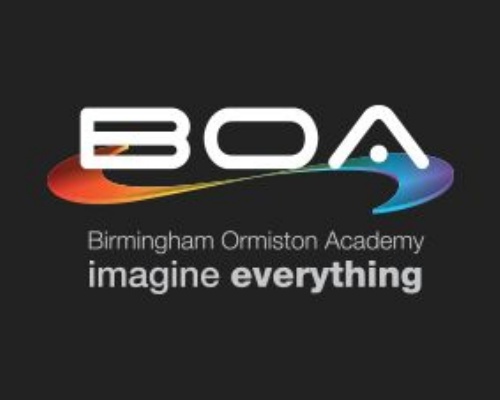 School Closure Update 08.06.2020
Dear Parents and Carers
RE: Plans for reopening Birmingham Ormiston Academy in June and July 2020
I am writing as a follow-up to the letter I sent out last week, dated 2 June 2020. Firstly, I hope you and your family members remain in good health. Secondly, I have not made a final decision on the reopening of BOA to larger cohorts of students in years 10 and 12, as there are still many unknowns. In the sections below, I outline some of the factors surrounding the delay in my decision.
Surveys:
Whereas I have received a good response to the surveys I sent out regarding the reopening of BOA to larger cohorts of students from 29 June onwards, I have not as yet received responses from a majority of parents and carers. I urge all parents and carers to use the links below to register their preference as soon as possible, so that I may make a decision that best serves the academy's stakeholders.
For parents of students in Year 10, please use the following link:
For parents of students in Year 12, please use the following link:
Thank you for the responses I have received so far.
Public transport and the use of Personal Protective Equipment (PPE):
One of the factors delaying my decision on whether to reopen BOA to larger cohorts of students is the use of public transport. On 4 June, the Department for Transport issued further guidance and stated that, where possible, people should continue to avoid the use of public transport in order to reduce the risk of Covid-19 transmission. In addition, the UK Government announced that face coverings will be required (and are mandatory) for anyone using public transport from 15 June onwards. The information can found here: https://www.gov.uk/government/news/face-coverings-to-become-mandatory-on-public-transport
There is a lot of uncertainty surrounding the use of public transport at the moment and I must assess the effectiveness of the services that enable both students and staff to reach the city centre, as well as considering whether it is safe to travel to and from the academy on buses, coaches and trains. Anecdotally, I notice that the majority of municipal car parks in the city centre remain closed and, as well as train companies operating reduced services, passengers must pre-book their tickets for in-bound and out-bound travel. As a result, the reopening of BOA on Monday 29 June to larger cohorts of students in years 10 and 12 remains a tentative date and I will continue to monitor whether public transport is able to operate at a safe and effective level for both students and staff.

Children of key workers and vulnerable students:
Please note that we are open to children of key workers and to vulnerable students, as long as it is safe for them to travel. Due to the distances that our learners travel and their modes of transport, parents and carers have elected for their children to remain at home up until this point. We are, of course, duty bound and (most importantly) happy to organise provision for students who fall into these categories. Please contact the Pastoral Team (pastoral@boa-academy.co.uk) if you find your circumstances have changed and you would like your child to attend BOA.
Again, thank you for the responses I have received so far. Details of provision will be sent out to parents and carers shortly.

Remote learning:
We have asked departments to offer virtual classroom sessions - where practicable - via online video conferencing services (Google Meets) from June 22 onwards. Students can sign up for these sessions, which will supplement the online learning activities being set each week. Sessions will focus on areas of need and/or frequently asked questions. We will email this information to you all by the end of this week.
Pastoral Care:
Events that have taken place in recent weeks and over the past few months will undoubtedly have unsettled and upset many – if not all – of our students. I would like to take this opportunity to reiterate the support in place for students at BOA. In addition to the care and guidance they receive from family members and friends during times like these, BOA students are able to reach out to the Pastoral Care Team, led by Mr Pitt (Assistant Principal). If any student wishes to speak with their Head of House, please make contact through the following email: pastoral@boa-academy.co.uk
As mentioned in my previous letter, I look forward to the moment we are able to reopen the academy to our learners, not only to re-establish our sense of community but also to nurture the confidence and talent of each and every student at BOA. Please pass on my words of support to your children.
I will write again next week and I do hope you all stay safe in the meantime.
Yours truly,

Alistair Chattaway
Principal