January 2018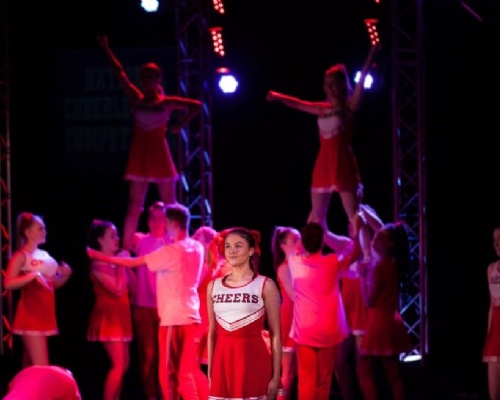 Here's some of what has been happening at BOA during January...
As usual, it's been a busy term at BOA! Year 11 Musical Theatre students have been showcasing their high kicks, pompom skills and cheerleading talents in their adaptation of Bring It On, staged at The Old Rep Theatre from Thursday 8 - Saturday 10 February. Technical Theatre Arts (TTA) students transformed the theatre's stage having designed and constructed the set, as well as creating props and costume. Both TTA and Musical Theatre students will be back at The Old Rep with Sister Act on Thursday 22 - Saturday 24 March.
Year 12 TTA students have been able to gain some industry experience in various roles by carrying out assistant stage management and lighting technician roles for the Music and Music Technology showcases and the Musical Theatre production of Bring It On. Currently TTA students are also working hard on the up and coming Musical Theatre production Sister Act and the Dance pathway's production of Once.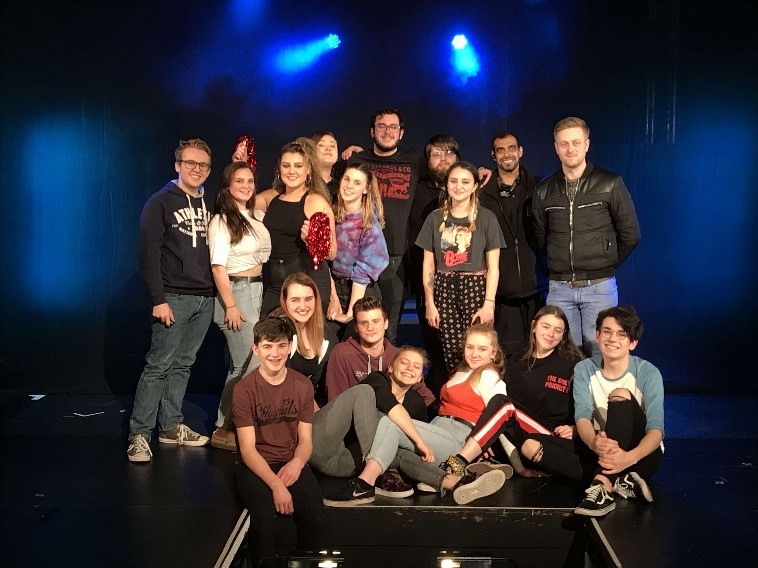 We'd like to say congratulations to Sasha Kite, a year 13 TTA student, who gained a fantastic work placement at the BRIT Awards with our sponsors PRG.
This term, Year 11 Dance pathway brought the story of The Wizard of Oz to BOA in January, with a hint of jazz, urban, ballet, tap and contemporary dance. Their adaptation, School of Oz, showcased their talents and skills learnt, as the audience went on an adventure with Dorothy and her friends. The students excelled in the production and were praised for their performance skills.
Following the success of last year's workshops, Mountview Academy have visited BOA again this term to deliver a carousel of workshops to our Year 12 Musical Theatre students. These included aspects of dance, singing and acting with the industry professionals, with the students gaining many tips on auditioning and performing. We hope to continue our relationship with Mountview to ensure students gain the most of visiting practitioners at BOA.
Students of The University of Wolverhampton invited BOA acting students to their production of Club Paradise at the MAC in Birmingham on Monday 22 January. The performance followed an afternoon of workshops delivered by lecturers of the University, which introduced our students to theatre in 1927. The show used animations, live camera projections and live music, as well as physical theatre, and addressed socio-political themes with the dark humour inspired by 1920's cabaret. The students who attended the performance really enjoyed the show.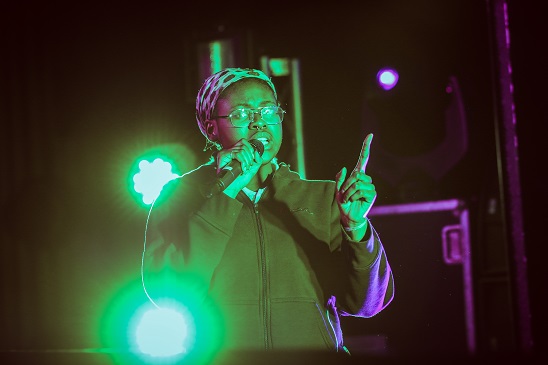 Over the last term, the Music and Music Technology pathways have shown great commitment to their studies by organising a range of music events, both at BOA and at a local Birmingham venue, The Castle and Falcon. Music Technology transformed the BOA theatre into a rave with the performance impressing a sell-out crowd. Music students also performed various concerts and invited friends and family to enjoy a night of music in many genres. Huge thanks to the Broadcast students who presented a fantastic online live feed of the show.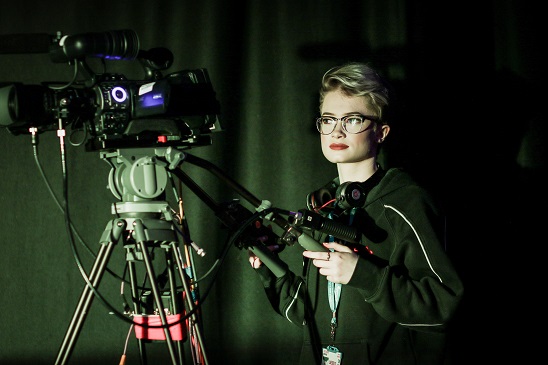 Over February half term, 64 students from Year 12 and 13 will be going on an incredible trip to New York. The trip will include workshops with industry professionals, watching two shows on Broadway, going up the Empire State Building, visiting Central Park Zoo, the Lincoln Centre for Performing Arts, Radio City Music Hall, Ground Zero Memorial and Museum and also viewing the Statue of Liberty up close via the Staten Island ferry. The students will be departing from BOA on Monday 19 February and will be returning in the early hours of Friday 23 February. We hope they have a wonderful time!
At The Old Rep the new season has started and we can expect captivating contemporary dance from Trinity Laban's Transitions Dance Company, Ceebies' BAFTA award-winning show Sarah & Duck, Richard Herring reflecting on life as he turns 50 and Katie Piper hosting what is sure to be an inspirational evening.
In late February to celebrate The Old Rep's 105th birthday we are launching venue tours, opening our backstage areas to reveal our fascinating heritage and those famous faces who have performed here.
For events and news at The Old Rep visit the website: www.oldreptheatre.co.uk.
I am delighted to say we have now secured a city centre site for BOA Digital. This will be a new build and will open in 2020.