September 2020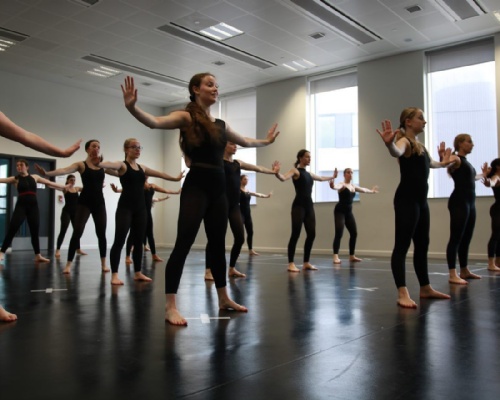 Principal's blog - Welcome to the new academic year!
It is something of an understatement to say we are all living through unprecedented times but – as always – I am buoyed by the resilience of both students and members of staff at BOA. It was wonderful to welcome so many of our Year 10 and Year 12 students back when we reopened in June. There were a high number of schools and academies reporting low attendance at the end of last term, but attendance at BOA ranged from 80% to 90% each day. It was especially comforting to note that our learners had retained their enthusiasm and passion for learning. Behaviour was exemplary and a good indication of how students will approach their learning when all year groups are back at BOA this month. Thank you to all students for their dedication to the remote learning activities and to members of staff at BOA for working tirelessly to ensure education moved forward during the lockdown. I must also thank the parents and carers who contacted me to pass on their appreciation!
Before I focus on the year ahead, I must extend my sincerest congratulations to students in Year 11 and Year 13 who received their results this summer. Whereas there are veiled criticisms lurking in national press reports that this year's exam results are overblown and not truly representative of the academic ability of students across the country who should have sat examinations this summer, I am confident that – as BOA has a track record of great success at Key Stage 4 and Post-16 – the centre-assessed grades we submitted are an accurate reflection of the outcomes our students would have achieved. Where there were gains, they were deserved! Most importantly, where grades were lower than expected, they were overturned. Our students should be proud of their achievements and I wish all every success as they move forward.
I would also like to take this opportunity to thank the Exams team at BOA, who took to the phones on both Results Days to challenge any anomalies on behalf of the students.
With the new academic year underway, it was my pleasure to welcome the new Year 10 cohort into the building this week. Members of staff quickly identified our new students as a lively, engaged and enthusiastic year group and I look forward to working with our new learners during their time at BOA. I have spoken to all students about excellence… not just excellence in the arts pathway courses but excellence in all areas: academically, creatively and personally. To gauge the enthusiasm and talents of our new learners, I am really looking forward to receiving the summer projects your children completed ahead of the new academic year. I am confident these projects will provide me with numerous opportunities to promote and praise excellence… and long may that continue.
I am especially pleased to have received contact from parents and carers to inform me of their children's achievements over the last few months. It is a relief to learn that lockdown has not been a barrier to creativity! Congratulations to Matt Ryder on the Music Pathway, who earlier this summer released his latest music video and track through Sony Music. Congratulations to Kaiya Antrobus on the Music Technology Pathway, whose YouTube Channel is gaining great attention and who has also had two of his tracks – 'In My Feelings' and 'Worth It' – promoted by BBC Introducing: Coventry and Warwickshire. I often hear from ex-students who are now working in the arts industry and I am also pleased to share their success stories: Brandon Fellows – who studied Acting at BOA from 2012 to 2014 – can currently be seen in 'The Stranger' on Netflix. I am sure there are many other success stories to share and I look forward to receiving updates from you all.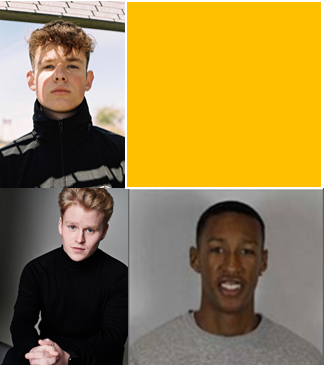 The year ahead is uncertain as COVID-19 continues to dominate day-to-day life. Teachers at BOA are busy preparing resources for their lessons but also for our remote learning platforms, should we be placed under lockdown in the near future. You have my assurances that we will continue to assess the site and the measures we have put in place to ensure BOA is a safe environment for students… but my assurances go beyond this. We remain committed to the Arts courses we promote and the work that showcases our students' talents. We remain committed to the GCSE subjects and A' Level subjects that develop our students' knowledge and intellectual curiosity. We remain committed to developing our learners into considerate, respectful young people. As a result, I am really pleased to announce that we plan to hold showcases for Year 11 on Tuesday 6th and Wednesday 7th October, and for Year 13 on Monday 19th and Tuesday 20th October, as students in these year groups were not able to participate in the usual end-of-year showcases last academic year. These events provide us all with an opportunity to recognise the unique talents of our students and to enjoy some incredible performances. Details will be published very soon.
As I bring this blog entry to a close, I wish all students the very best for the year ahead and I look forward to sharing their successes with you in future posts.
Alistair Chattaway