December 2019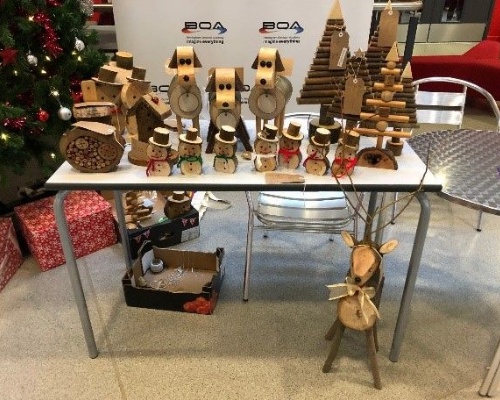 Principal's Blog - Merry Christmas!
Season's Greetings:
Season's Greetings to everyone associated with BOA – I hope you will have a peaceful and restful Christmas and wish you all the best for 2020.
Congratulations to:
We have had a number of pupils/students taking part in Christmas productions and pantomimes on top of their commitment at BOA. Amongst those involved were:
Tom Fouweather (Y13) who played a leading male role in Edgbaston High School for Girls' production of "Miss Saigon".
Beverley Cooney (Y10) who is part of the ensemble cast of "Gypsy" at the Royal Exchange Theatre in Manchester and has had to travel up to the theatre regularly for rehearsals and shows.
Cerys Gillard (Y10) who is appearing in "Snow White" at the Artrix Arts Centre in Bromsgrove until 22nd December.
Georgia-Mai Dunn (Y13), Neve McCormick (Y12), Salma Chatoui (Y12) and Marissa Bell (Y13) have all been taking part in the "North Pole Adventure 2019".
Christmas jumper/non-uniform day/food bank:
Voice of BOA raised over £700 as a result of our non-uniform day and we will be passing on the money to various charities. We also donated a large amount of products to a local food bank – thank you to everyone who contributed. One of our pupils, Rhianna Otero Salgado (Y10) also sold her handmade Christmas craft products to raise money for her charity trip to Africa in 2020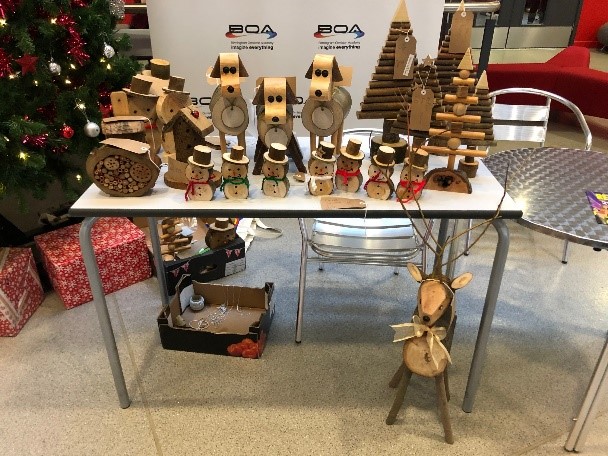 TTA News:
The Technical Theatre Arts department have been very busy this term. Year 13 have carried out a variety of different job roles on our winter season productions. Learners have carried out roles such as deputy stage management, set, costume and lighting design. Year 12 have constructed a full scale set, carried out assistant stage management roles on all of our productions and are currently constructing costumes for the musical production 'Pippin' which takes place in January. Our learners are currently preparing for our January to March productions which commence as soon as we return from the Christmas break.
In November, all of our students attended the Production Futures event at Fly by Night studios in Redditch. This was a great opportunity for our learners to meet industry professionals from technical and live events world.
BOA Technical Theatre Arts alumni Abigail Palmer visited us this term and met with all of our current learners to talk about her life after BOA. Abigail is currently working in the stage management team on Everybody is Talking about Jamie in London's West End.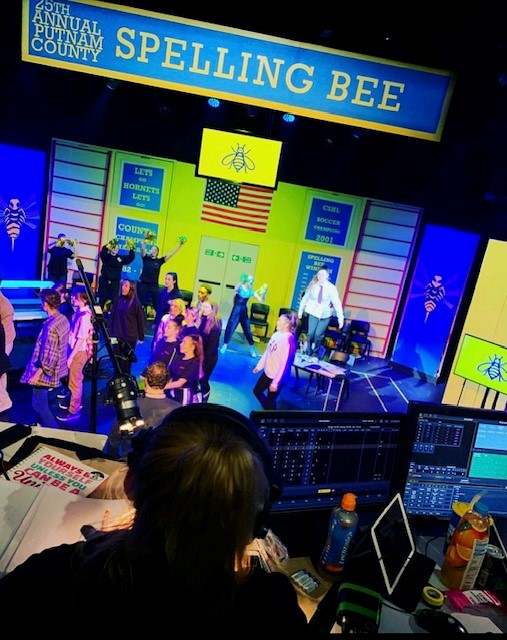 BOA Music and Music Tech students have also created our own Christmas song. Please see the link below and take a listen. Well done to all involved.
BOA Christmas Song - War is Over 2019
School Events:
Term finishes for pupils at 12:15 on Friday 20th December. Monday 6thJanuary is an inset day for staff.
| | | | | | |
| --- | --- | --- | --- | --- | --- |
| DATE | TIME | PATHWAY | YEAR GROUP | PERFORMANCE/EVENT | VENUE |
| Tuesday 17th December 2019 | 7pm | Acting | 11 | Acting Show 2 - Seven Acts of Mercy by Anders Lustgarten | BOA Theatre |
| Wednesday 18th December 2019 | 7pm | Acting | 11 | Acting Show 2 - Seven Acts of Mercy by Anders Lustgarten | BOA Theatre |
| Monday 13th January 2020 | 7pm | MT | 11 | Year 11 MT Show – Pippin | BOA Theatre |
| Tuesday 14th January 2020 | 7pm | MT | 11 | Year 11 MT Show - Pippin | BOA Theatre |
| Wednesday 13th January 2020 | 7pm | MT | 11 | Year 11 MT Show - Pippin | BOA Theatre |
| Monday 20th January 2020 | 7pm | Acting | 13 | Acting Show 1 - Emilia | Old Rep Theatre |
| Tuesday 21st January 2020 | 7pm | Acting | 13 | Acting Show 1 - Emilia | Old Rep Theatre |
| Tuesday 21st January 2020 | 7pm | Music | 13 | Music Showcase – Rewind | Hare and Hounds, Kings Heath |
| Thursday 23rd January 2020 | 7pm | Acting | 13 | Acting Show 2 - Earthquakes In London | Old Rep Theatre |
| Friday 24th January 2020 | 7pm | Acting | 13 | Acting Show 2 - Earthquakes In London | Old Rep Theatre |
| Tuesday 28th January 2020 | 7pm | Acting | 13 | Acting Show 3 - Death of a Salesman by Arthur Miller | Old Rep Theatre |
| Wednesday 29th January 2020 | 7pm | Acting | 13 | Acting Show 3 - Death of a Salesman by Arthur Miller | Old Rep Theatre |
| Wednesday 29th January 2020 | 7pm | Music Tech | 13 | Music Tech Showcase | BOA Theatre |
| Thursday 30th January 2020 | 7pm | Music | 13 | Music Showcase - Legends Through Time | The Dark Horse, Kings Heath |