JAKE BARRETT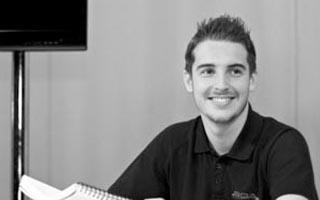 "BOA gave me the injection of skills and knowledge required to begin the career of my dreams. The theory and practical skills learnt at BOA are completely invaluable and have helped to shape me into the person that I am today. Thank you".
Jake Barrett
Jake completed his studies in Broadcast at BOA in 2013 and went on to become the Founder and Director of Foreel, a midlands based creative boutique video agency.
Foreel have completed a range of advertisements for leading brands such as POLICE Lifestyle and Jake also works freelance as a director and camera operator.
Jake is now working as a regular camera operator on Channel 5's 'The Gadget Show' and has recently been a camera operator for a major new ten part documentary series airing on Channel 4 in Spring 2016.