THE DROWSY CHAPERONE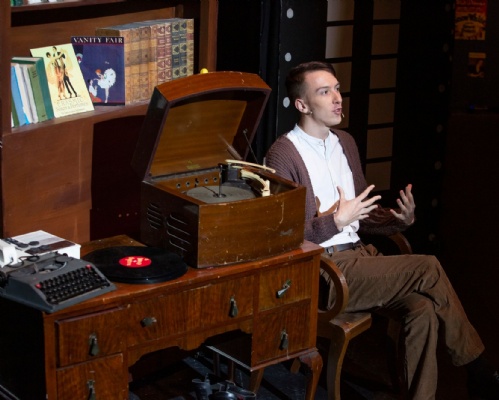 Year 13 Musical Theatre performance staged at BOA Theatre in December 2019. The production was designed, costumed and stage-managed by students from the Technical Theatre Arts pathway.
The Drowsy Chaperone was performed as part of the first ever BOA Musical Theatre 'Double Bill', alongside a production of '25th Annual Putnam County Spelling Bee'. The Drowsy Chaperone is wonderfully frenetic show-within-a-show; the production begins with a man playing the audience his favourite record of a fictitious 1928 musical: The Drowsy Chaperone. The recording comes to life and The Drowsy Chaperone begins as the man in the chair looks on. Mix in two lovers on the eve of their wedding, a bumbling best man, a desperate theatre producer, a not so bright hostess, two gangsters posing as pastry chefs, a misguided Don Juan and an intoxicated chaperone, and you have the ingredients for an evening of madcap delight.