October 2018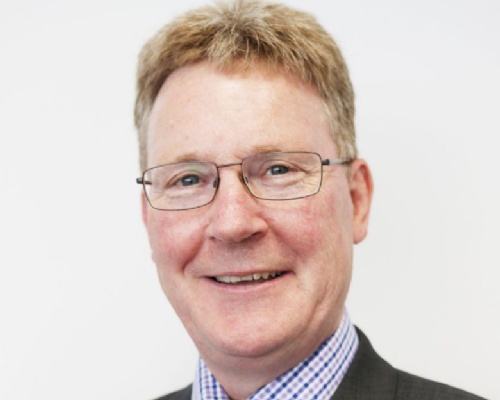 I cannot believe how quickly my first month at BOA has gone by. I am thoroughly enjoying working here and I hope that the school year has started well for everyone associated with our academy.
As I write we are going through the official checking process for our summer examination results which will be published in the performance tables in January 2019. We are delighted by the results that the pupils achieved last summer especially at GCSE and look forward to sharing and celebrating their success with you.
One of the highlights of my time here so far was the showcase by our Year 13 music students as part of the 'Live and Loud' event at Selfridges on Thursday evening, 27 September. It was a great celebration of the talent and energy of our students.
Another highlight was the Alumni morning which took place on Friday 21 September.
On Friday 21 September 2018, BOA held its third 'Alumni Morning', which was a huge success. Aiming to provide advice and guidance to our current Year 13 students, 6 of our alumni from across a range of pathways were invited back for a question and answer session, with questions focusing upon progression routes and what to expect after leaving BOA.
The alumni were able to offer useful advice by discussing their own personal experiences across the breadth of University, Vocational schools, Gap Years, Apprenticeships and Employment. Questions regarding open days, applications, interviews, auditions, and gap year experience were popular amongst our Year 13 cohort, which our alumni were happy to answer and advise.
"BOA is like a big family, it's a place we know we can come back to for help", "Make the most of your time at BOA, and take on every opportunity that you have offered to you" and "Don't be afraid to ask for support. Guidance is so important in this industry" were just a few of the valuable pieces of advice that seemed to really inspire the audience. The two hour-long sessions were filled with questions, debates and advice, which we feel will motivate our students when applying for their chosen progression routes over the forthcoming months. Gaining guidance from people who have been in their position will hopefully give the students a sense of achievement and confidence in themselves when choosing their career paths for the future.
Following the event, the alumni were extremely positive about how the morning had played out. Many of them expressed that they wish they could have had something similar when they were in Year 13 as the advice and knowledge would have been truly valuable. After hearing this feedback, we are confident that next year's 'Alumni Morning' will be successful and beneficial to our students. It is also important for us to keep in contact with our alumni and keep them up to date with performances and events that are happening at BOA.
We would like to say a massive thank you to our alumni as this event would not have been possible without them. We wish them every success for the future.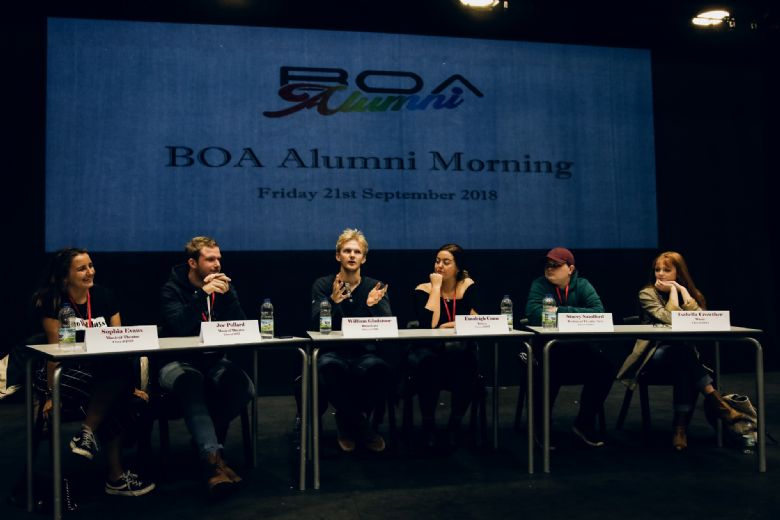 Year 13 Technical Theatre Arts students have been very busy since the beginning of term. They have been designing the set, costumes and lighting for the productions of Legally Blonde and We Will Rock You.
Whilst year 13 have been busy designing for the up and coming productions, Year 12 Technical Theatre Arts students have been developing core skills in lighting operations, set and costume construction and will soon take on the roles of scenic constructors, lighting technicians and costume constructors.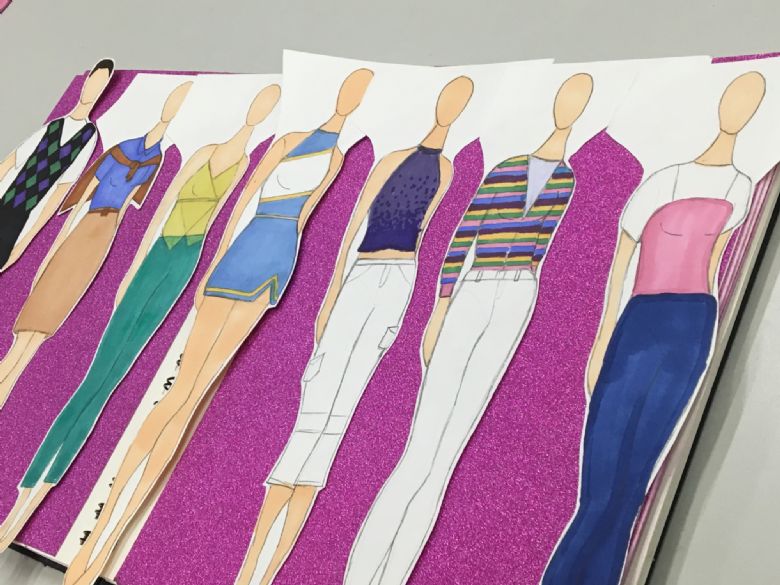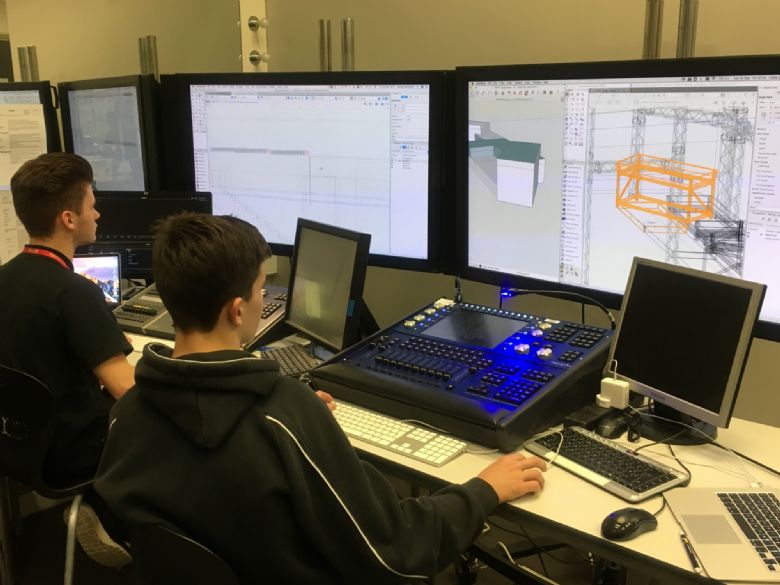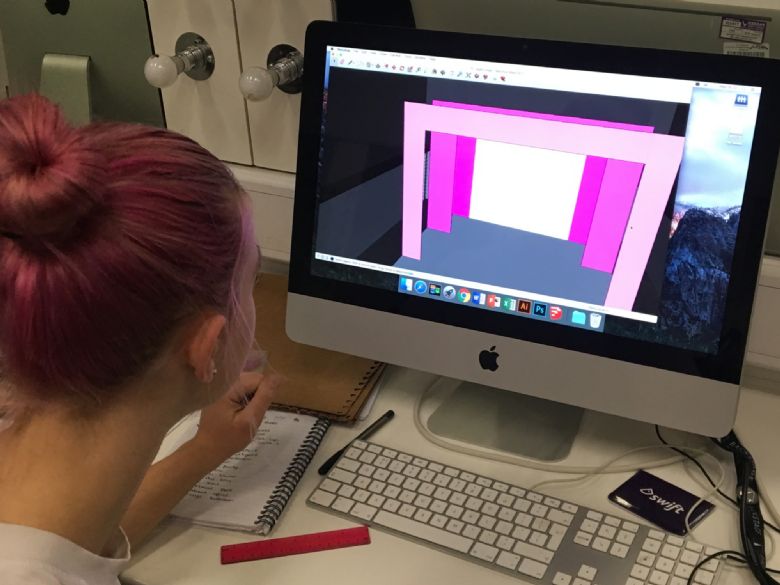 Many of our students are involved in activities and events outside of the academy. It is great for us to hear about them so please do keep us informed by emailing me at john.reilly@boa-academy.co.uk.
Some that I am already aware of are:
James Garrington (Yr11) Who has been chosen as the lead male for the production of Coppelia by the Alba Ballet Company which will be performed in November.
Harry Whetton (Yr 12) Who will be performing the lead role in Joseph and his Technicolour Dreamcoat at the Brewhouse Theatre on November 16th and 17th.
Raven Coulson-Dixon (Yr11) Who has been selected to take part in a new CITV show - Spy School – which will be filmed in the near future.
Upcoming events
We are going to hold a 'Hello Yellow' fundraising event on Wednesday 10th October, this has been requested by year 13 Music students and the money raised will be given to the mental health charity 'Young Minds'.
Young Minds is an organisation that aids young people with tackling their mental health struggles.
According to official statistics, approximately 1 in 4 people in the UK will experience a mental health problem each year and 1 in 12 people under the age of 25 self-harm.
Young Minds have four main goals:
finding ways to meet the needs of vulnerable young people
promoting good mental health
representing the voices of the young people to help influence mental health policies and practices
inspiring excellence in the provision of mental health services.
On our inset days in November a number of staff and our peer mentors will be receiving training as 'Mental Health Champions' – part of a government initiative to help support young people with mental health issues.
Diary Dates
Full details are on our website www.boa.academy.co.uk
Wednesday 10 October – Grade card 1 (Y11 and Y13) issued to parents & Hello Yellow charity fundraising day
Thursday 11 October – Y10 Settling in evening, BOA theatre
Monday 15 – Friday 19 October – Open Week
Tuesday 16 October – Open Evening for prospective year 10's
Thursday 18 October – Open Evening for prospective year 12's
Friday 26 October – Term One ends
Monday 5 and Tuesday 6 November – Whole staff training days
Wednesday 7 November – Term Two begins for students
Thursday 8 November – Year 11 Information Evening, Boa Theatre 6.30pm
Yours,
John Reilly
Principal