Autumn Term 2017
Following on from our successful "Strictly BOA" fundraising event last month, The Old Rep team took part in Save The Children's Christmas Jumper Day 2017. Thanks to everyone who donated and donned a festive jumper.

At The Old Rep, Alice in Wonderland has continued to mystify and amaze audiences. The show has had incredibly positive reviews from press, Raring2Go Solihull commented that "the small cast did an amazing job of bringing those well known and loved quirky characters to life on stage". BOA Alumni and Theatre Blogger, Amy Stutz (writing under Sincerely, Amy), described the show as "a delightfully endearing production that is flawlessly funny".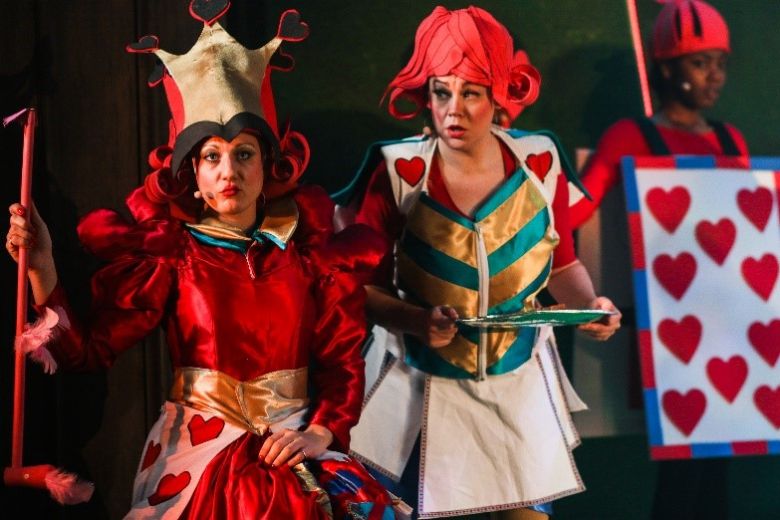 If you've not had chance to see the show yet, it runs until Saturday 30 December so there's still time to book your tickets.
Huge thanks to all the BOA students who have taken part in Alice. Thank you to the cast on stage but also to Katie Ranson and Eleanor Deeley on Stage Management and Sam Kelly and Tom Magee for their role on the music.
Musical Theatre's performance of Jesus Christ Superstar was amazing. A sold out show with a haunting set and vocals. A truly spectacular experience.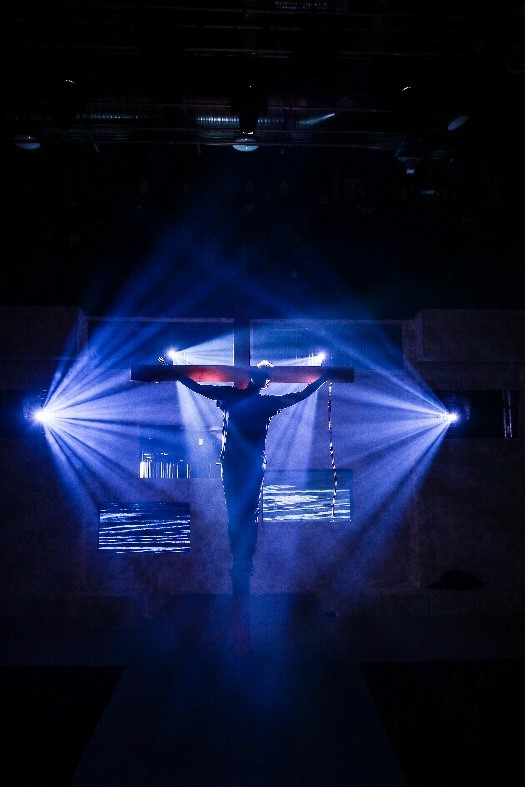 We carried on contributing to charity throughout December, with students and tutors making generous contributions to the Birmingham Food Bank to help others in need at this time of year.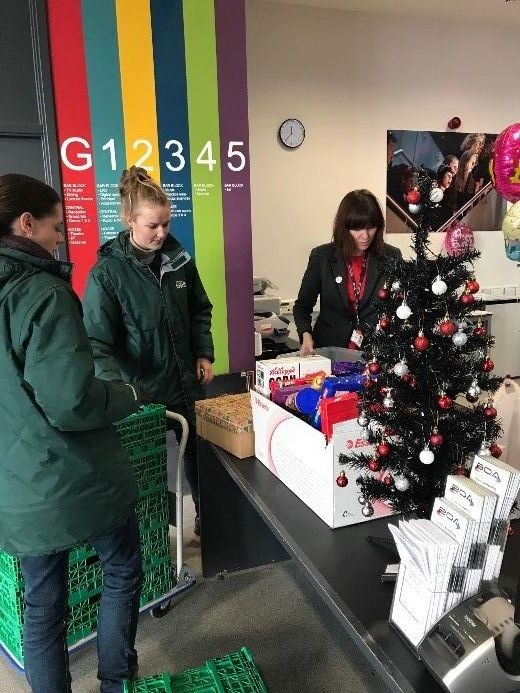 On Wednesday evening, I saw the Year 11 Acting promenade production of Dr Faustus. An immersive experience which showcased the student's talent.
The Acting students have also been working with film and TV stunt coordinator Dean Williams on stage combat in preparation for their productions next year.
Year 12 and 13 Acting students went to see 'Closer', an inspirational piece, at the Crescent studio theatre.
The Music department performed at Aston University, RJJZ Jazz Club and at the German Market. We are also being treated to Brass performances in the Atrium in the run up to Christmas.
Last Wednesday the Dance students showcased their own choreography at the Choreographic Platform. Another sell out show.
Urban dance company, Industria - made up of BOA students, have successfully been accepted to perform on the main stage for Move It 2018 at Excel Arena in London. This is an amazing opportunity for the students to perform at the most prestigious UK dance exhibition.
Students from Year 13 Dance Pathway took a trip down to London to take part in a Commercial Jazz workshop at Pineapple Studios. They also enjoyed a visit to the West End to watch Matilda and Kinky Boots, followed by a backstage tour.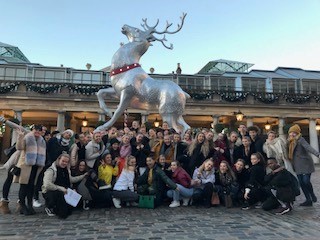 We are delighted to be partnering with our neighbours, the Royal Birmingham Conservatoire, and look forward to the first event.
Many thanks to our unsung heroes. A few weeks ago, the Technical Theatre Workshop was a hive of activity, with students building the set for Alice, Jesus Christ Superstar and Dr Faustus. A well-earned rest for this group over the holidays!
That's it for 2017. Have a lovely Christmas and a very Happy New Year.






October 2017
November 2017