April 2019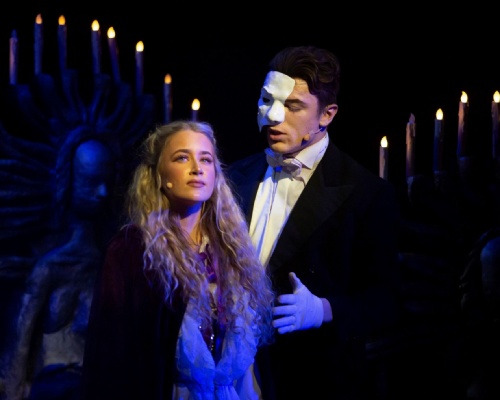 Principal's Blog - April 2019
As I write, we have one week left until the end of the spring term. It has been a long but rewarding term and I would like to wish everyone a restful and enjoyable Easter break.
Since my last blog there have been a number of events and individual achievements to celebrate.
Y13 Musical Theatre Production
Phantom of the Opera- This was an outstanding production with excellent performances from all the cast, musicians and backstage support from our Technical Theatre Arts students. The Charity Gala Event at The Old Rep Theatre raised over £600 towards the theatre running costs. Thanks to all staff and students who made this possible.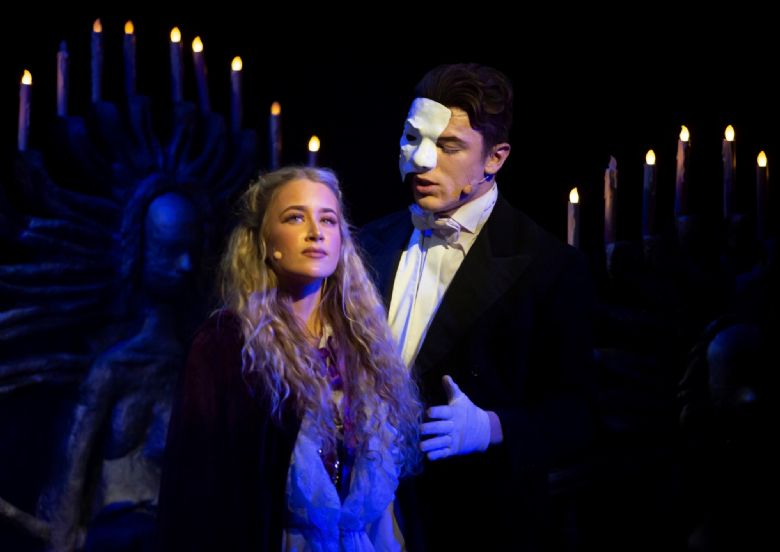 Music
The music department has been very busy this term. It has been a great term that has been full of projects, performances and trips. Firstly our extra-curricular song writing and Jazz Band performed at the Birmingham MAC centre to a live audience. This was a huge success, so much so we have been invited back to perform at The Surge in Spring Festival at the MAC on Saturday the 27th April. We also have a performance taking place at The Symphony Hall on the 17th May. Our year 13 students recently delivered their own music workshops to primary school students from St Joseph's Primary School. This was a fantastic experience for the children, as well as our year 13s! To reward our school Pitt Band for their excellent commitment we took them to see The Cinematic Orchestra at The O2 Institute. They had a great evening. Many of our students have been taking their performance exams this term, including Tara; Grade 8 Piano, Isabelle; Grade 8 Saxophone and Isabelle; Grade 5 vocals. We would also like to congratulate Matt on the launch of his new album, which is already proving to be a huge success. Congratulations to Lani and Jo who were recently selected to sing with the CBSO at the Symphony Hall.
Congratulations also to Hayden and Joe in Year 13 who completed a 26 hour marathon busk over the weekend of 30-31st March and raised in excess of £1600 for Unicef.
Dance
Our Y13 production 'Step Right Up' was performed in the BOA Theatre from Monday 11th –Wednesday 13th March and was a resounding success with fantastic individual and group performances, thanks to all involved.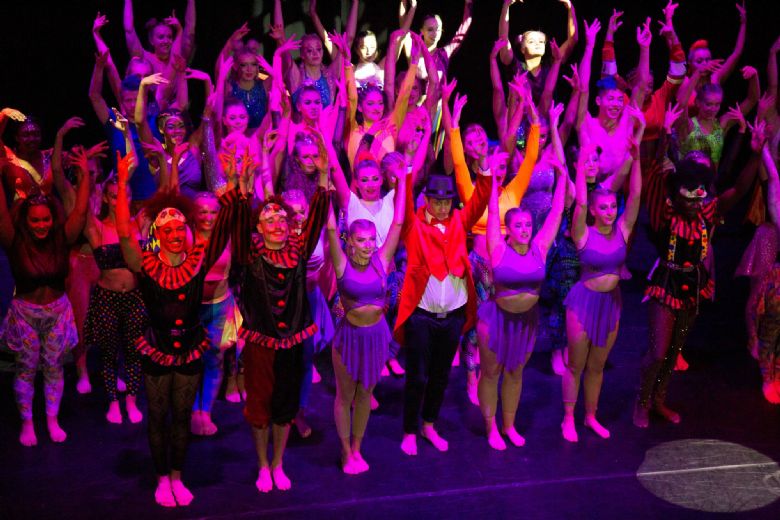 Rhythmia Jazz Dance Company are performing at the Birmingham Symphony Hall on Sunday 7th April. Jessica in Year 12 is leading the choreography for the performance. The event is a collaboration of music and dance and further information can be found here:
https://www.thsh.co.uk/event/a-fusion-of-music-and-dance-2019-presented-by-dorridge-music-school?spektrix_bounce=true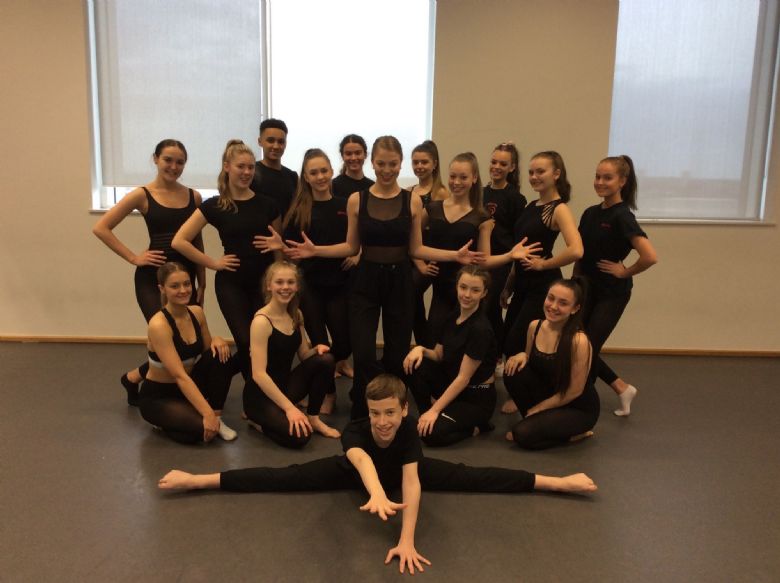 English
We are now in the exam preparation season and apart from all the support in lesson's and after school we will be running some revision sessions for Year 11 and Year 13 pupils during the Easter break.
In the run up to the busy exam season, year 11 English students have also had to complete a Spoken Language endorsement within English lessons as part of their GCSE course. This gave the opportunity for all students to prepare and deliver speeches on a topic of their choosing: these ranged from an entertaining and informed defence of video games (how they're not the cause of all the evils in the world!), to passionate pleas about environmental protection (the story of the starfish, and a critique of SeaWorld), to personal reflections on how to support people with mental health difficulties. We even had a presentation on the importance and significance of blues music!

The students approached the potentially daunting task of publically speaking in front of their classmates with great maturity and sophistication, handling very challenging topics with confidence and sensitivity. The year 11 English teachers Mr. Robinson, Dr. Kennedy, Miss. Atkins, Mr. Howell, Ms. Grieve and Miss. Mason are all incredibly proud of the efforts the students went to, and were certainly inspired by the power of the speeches the students gave. Students commented that this process had been really interesting and valuable, and had also supported them in their preparation for their English Language exam, where they will have to produce a piece of 'viewpoint' writing. We wish them the very best of luck in their upcoming exams.
Congratulations to:
Harry (Yr11) who has been praised for his work as part of community drama productions that has supported a number of local charities dealing with mental Health issues.
Charlotte (Yr12) who won a number of medals in the Wenlock Olympian Games - Live Arts Festival 2019 – Music,Dance,Speech and Drama Awards which took place in early March.


Junior Bake off

We have been contacted by a TV production company- the team behind the UK'S much loved baking show The Great British Bake Off and The Great British Sewing Bee who are delighted to announce that a 5th series of JUNIOR BAKE OFF IS COMING BACK and applications are now open for this new Channel 4 show!

They are looking for talented young bakers between 9-15 years old. Filming would take place from late July 2019 and their applications close Monday 6th May 2019.

If there are any budding young bakers in the Academy please do visit the application website WWW.APPLYFORJUNIORBAKEOFF.CO.UK.

Yours

John Reilly

Principal

Diary Dates to End of Term

April

Thursday 11th April - A level Art Show BOA Theatre 6-9pm

Friday 12th April – Term finishes at 12.15pm for all pupils and students

Monday 15th – Friday 27th April - Easter Holidays

Monday 29th April – Students return to school

May

Thursday 2nd May Year 12 Parents Evening

Monday 6th May Bank Holiday Monday

Wednesday 8th May Year 10 Information and Options evening for new students

Friday 24th May Break up for half term

Monday 27th May – Friday 31st May – Half Term Week