Principal's Blog December 2018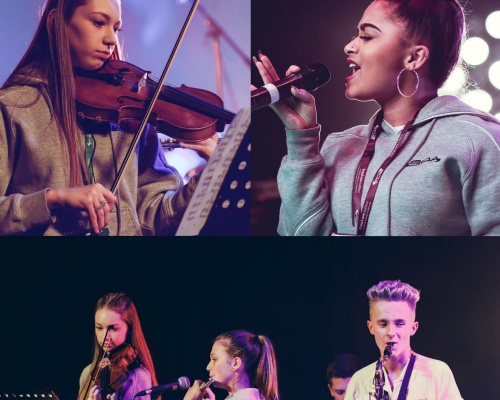 It has been a very busy and rewarding time in the life of BOA since my October blog. We have held a number of parents evening's including a year 11 information evening, Year 12 settling in evening and year 11 and 13 full parents evening's. Thank you to all that attended and it was a pleasure to see a good number of parents at these events.
Highlight of the past term was the heads of house Stars in their Eyes charity spectacular on Friday 23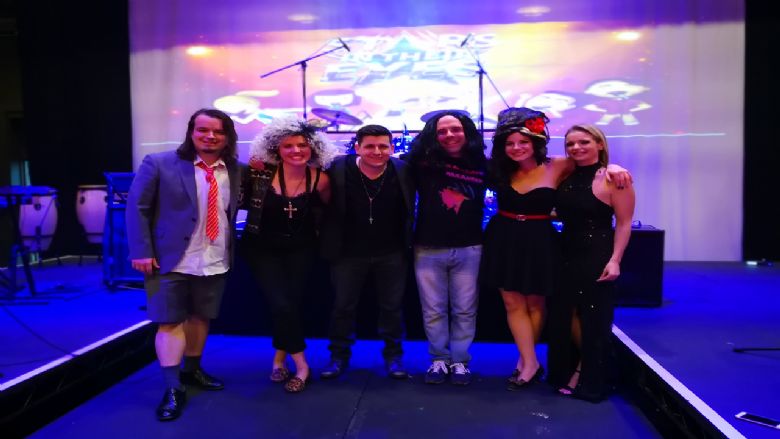 November. Please do look at it on BOA TV. Over £500 was raised for Children in Need and Miss Mason was a worthy winner, but only just.
As I write, the casts of Legally Blonde (year 13 Musical Theatre) are in the final stages of getting ready for their shows, all are fully sold out.
The music department has had a fantastic half term leading up to the Christmas break. We have been very busy with lots of performances! Congratulations to all of our year 11s who planned and prepared their year 11 showcase independently, including designing all of the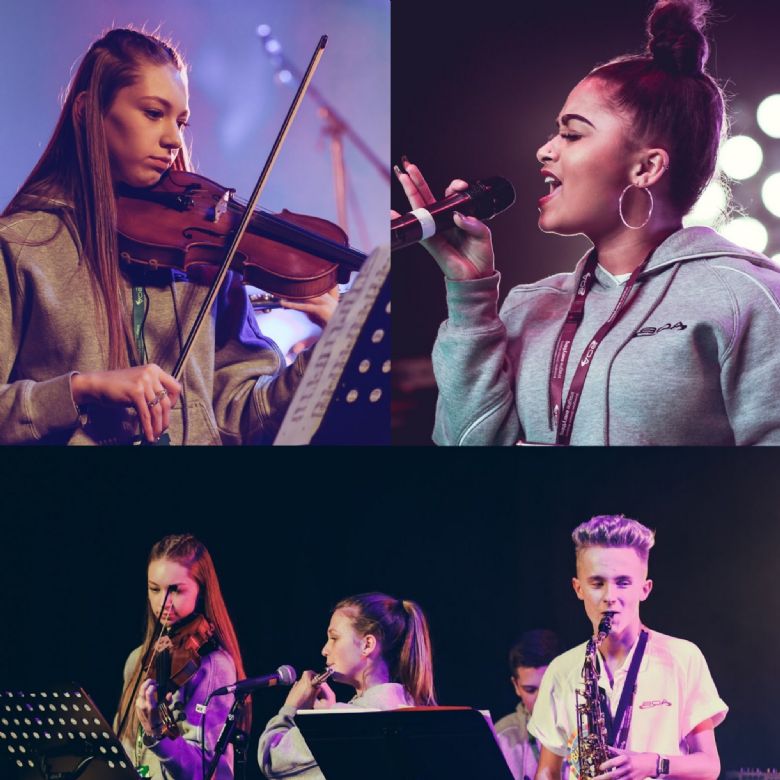 marketing and promotion, rehearsal schedules and finance planning. This was a great experience for all our year 11s. Well done!
Our year 13 technology have worked extremely hard this term. They worked independently on setting up the sound for two acoustic performances in the school atrium, as well as the year 11 showcase. They were also sound engineers for the Children in Need concert, which was a huge success! Congratulations to all of our music students who practised and performed alongside our teachers during the Children in Need show!"
Finally we would like to congratulate our Jazz Band teacher Mr Xhosa Cole, who recently won the BBC Young Jazz Musician of the Year. Xhosa has inspired so many of our students and has played a huge part in their musical development.
A great term for music. Well done to all of our students who have worked so hard.
We recently trained all our peer mentors and ten staff as Mental Health First Aiders. Thanks to them for being willing to take part in training and to Diane Paterson, School Counsellor, for organising it.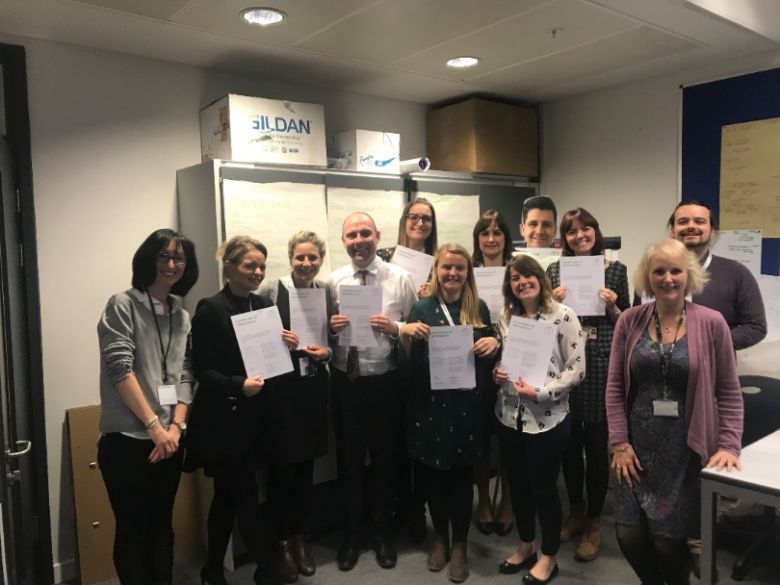 UK Maths Challenge
Congratulations to Milly Brown who won the round one of the BOA maths challenge- the runners up were Isabel Davies –Friend and Emily O'Neill and all the Year 10 & 11 maths pupils who have been recognised for their time and effort on the Hegarty Maths programme.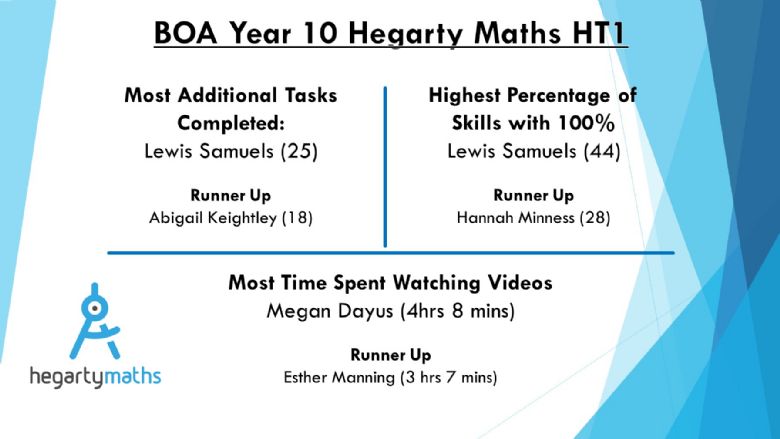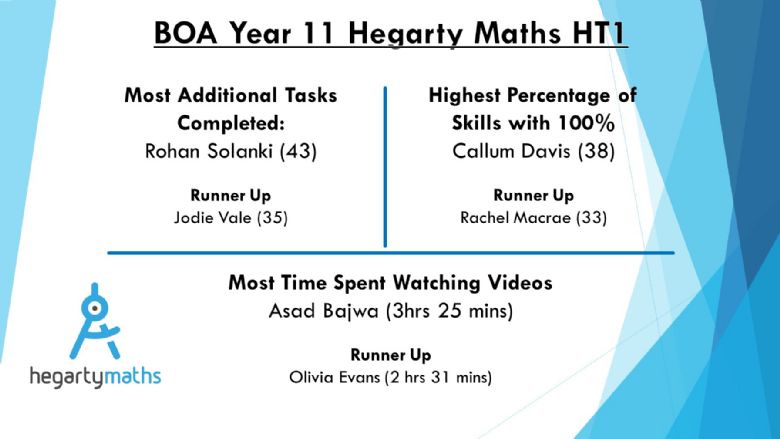 Some of our most academically able students were recently entered in the UK's biggest national maths competition, the UK Mathematics Trust's "Maths Challenge". Last year over 600,000 of the country's brightest students from 4,000 schools took part in the different challenges. At BOA we entered 18 students from our Year 12 and 13 A-Level Mathematics cohorts to the Senior Challenge in November.

In the Senior Challenge, over 50% of our students achieved results in the top 60% of scores nationally and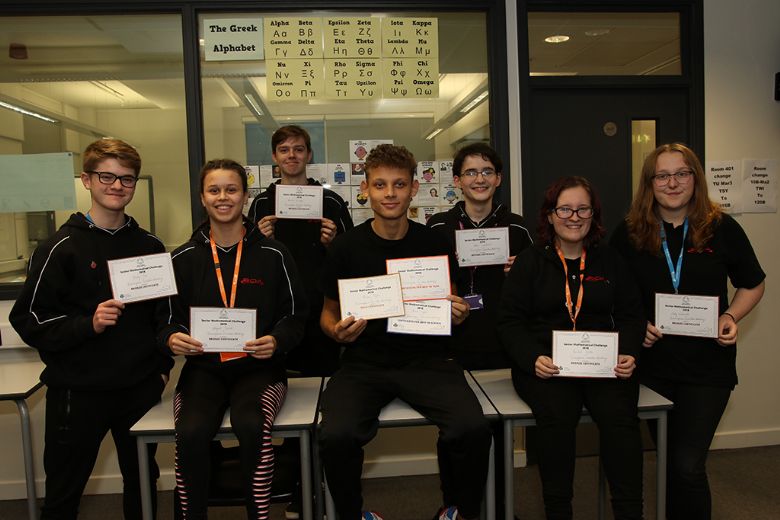 received a Bronze award: in Year 13 Elizabeth Doody and Autumn Beddoe (best in year) and in Year 12 Harvey Naylor, Molly Woodcock, Billy Vale, Emma Stokes, Abigail Tyrrell, Rachel Slater and Alexander Nicholls. This is the largest proportion of students achieving certificates in the history of the Senior Maths challenge at BOA.
A particular individual mention goes to Kane Taylor in Year 12, who achieved a Gold award for being in the top 10% of students in the country, the first Senior Gold award a BOA student has received. Kane has now qualified for a follow-on round of the challenge, open to only 6000 of the top-performing students nationally, and we wish him every success.
The results were extremely successful and show that in addition to being talented in a variety of different specialisms, we have some formidable mathematicians on roll.
Year 13 technical theatre arts students have worked extremely hard over the last term on the set, costume and lighting for Legally Blonde, We Will Rock You and Late Night Digital. They now begin the design process for The Phantom of the Opera which takes place at the Old Rep in March 2019.

Year 12 technical theatre arts have been busy constructing the scenery for Legally Blonde and working as assistant stage managers for the production. As well as this they are preparing for the acting productions that take place at The Old Rep in January.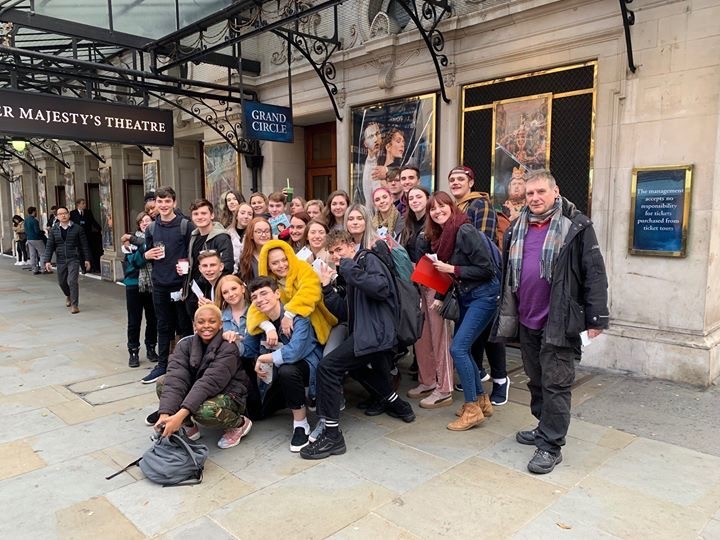 All of technical theatre department travelled to London in November to watch The Phantom of the Opera in preparation for our production here at BOA. They were lucky enough to meet the crew after the production and observe how they work the famous chandelier!
BOA Alumni student Sophie Bourne (Acting pathway, 2017) has secured an interview for Oxford University to study English. With some support from former teacher, Mr. Robinson, and Progression Officer Miss. Rickard, she has put together an excellent application for this challenging university course at one of the country's most prestigious universities, including having to sit the ELAT (a demanding English exam) and submit examples of her high quality written work. Sophie was put through her paces in a mock Oxbridge interview, conducted by Mr. Reilly and Mr. Robinson, to prepare her for her interview at Merton College in early December. We wish Sophie the best of luck with her interview and we're keeping our fingers crossed.
Broadcast
The full show is on the BOA TV Facebook page featuring the live final episode of The Disappearance of Ms Cheshire the drama which took the school by storm; along with the Broadcast teachers in a film version of 'Carpark' Karaoke, classic films rerecorded to become a Movie in a Minute, a Broadcast students adventures when he joined MT for a Day and a performance from our pathway band One Direction.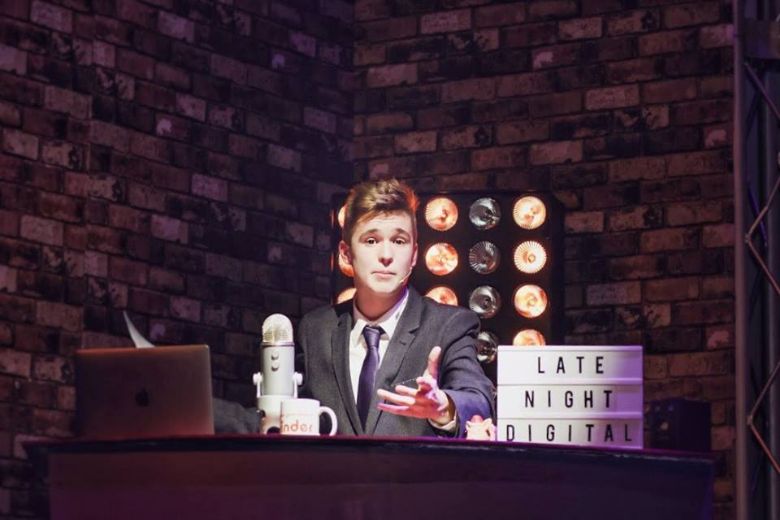 Many staff and students remember Mahalia Burkmar, BOA Alumni, who left us two years ago and will be pleased to hear that she has been nominated for the Brits Critics' Choice Award. Previous winners include Adele, Sam Smith, Florence and the Machine, Ellie Goulding and James Bay.
Mahalia came in to BOA on Wednesday 28th November before performing in Birmingham. Great to see BOA students achieving! Read the full story here.
And finally well done to Mr Singh on winning a Gold medal for Midlands Champion in Brazilian Jiu Jitsu (BJJ).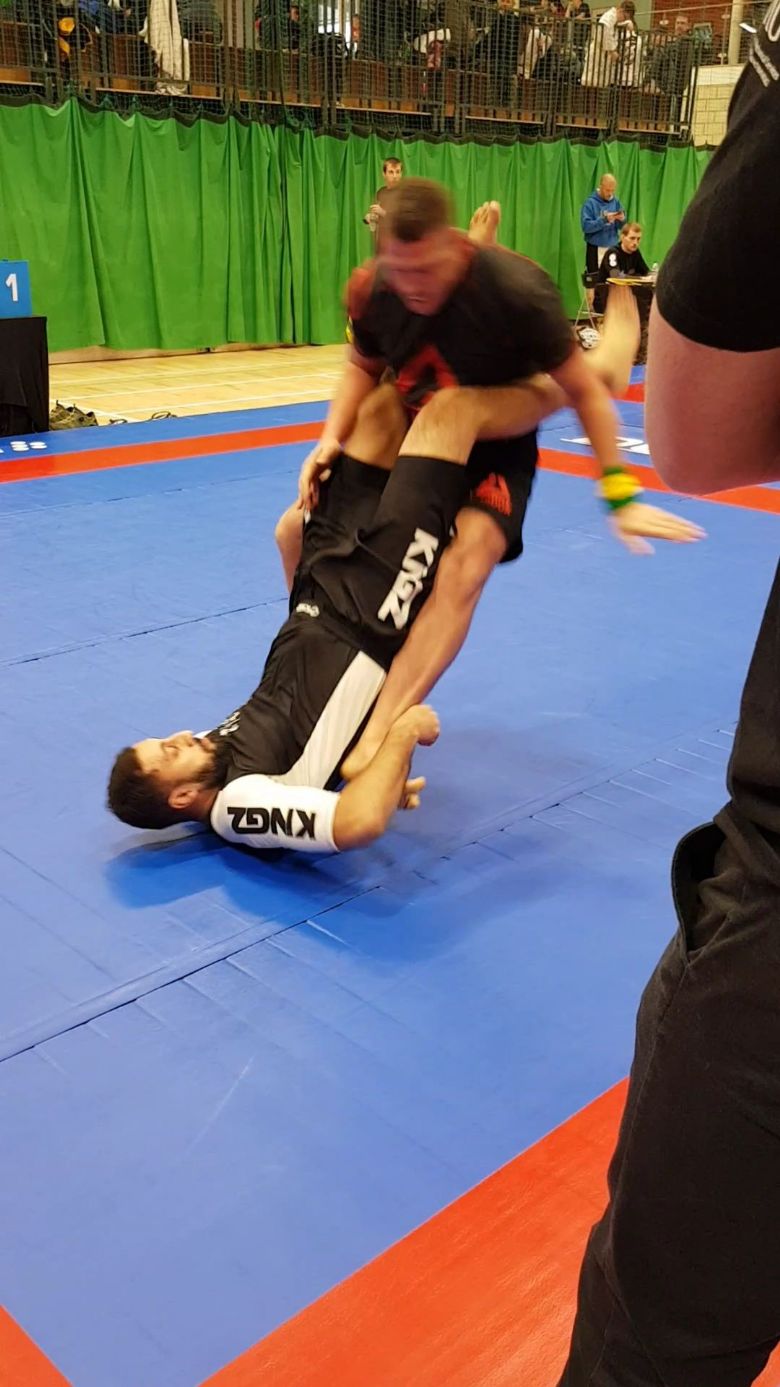 Diary dates to the end of term
Monday 3 - Thursday 6 December - Legally Blonde (year 13, BOA Theatre 7pm).
Tuesday 18 & Wednesday 19 December – Rainbows Ending (year 11, BOA Theatre 7pm).
Friday 14 December - Deadline for year 10 work experience forms.
Monday 17 December – Grade card 2 (year 10, 12, 13) issued to parents.
Wednesday 19 December - Christmas lunch.
Friday 21 December- School finishes at 12.15pm.
Monday 24 December - Monday 7 January - Christmas break.
Monday 7 January – Staff training day, school closed to students.
Tuesday 8 January - Students return to school.
Tickets may be purchased for performances from www.ticketsource.co.uk/boa.
Please note that the term ends at 12.15pm on Friday 21 December. There is a staff training day on Monday 7 January and students return on Tuesday 8 January 2019.
Yours
John Reilly
Principal