Summer Term 2017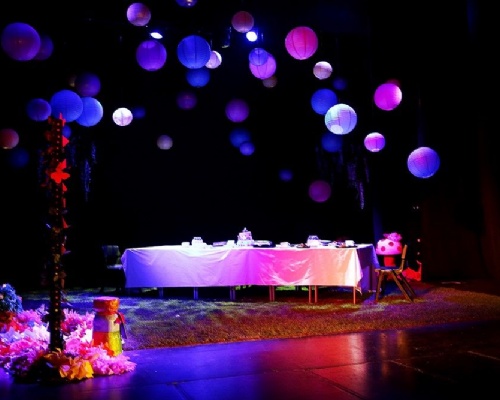 This term, Year 13 Acting students were invited to the RSC for the next step of their Conference Season. The conference included a Film Showcase workshop, so students spent the day working on short films based on the content from the last three RSC conferences. They had the opportunity to work alongside professional actors, directors and a top 360 Filmmaker to create a film, which will be shared online and screened at the Royal Shakespeare Theatre in October. During the workshop students had the chance to get to grips with top of the range equipment throughout the workshop, including 360 cameras and Virtual Reality headsets. The students really enjoyed the day and are looking forward to seeing their film being featured on the RSC website.
For more information about the Film Showcase, please visit: https://www.rsc.org.uk/news/archive/new-education-technology-partnership
The Music Pathway have been busy again this term! They have had industry practitioners visiting them at BOA. Last term, Keith Ayling visited Music students to deliver a workshop and give them insight on how to write songs, in particular lyrics. Keith was invited back to BOA this term, for a listening session of the student's songs and offered individual feedback. The students found the experience incredibly rewarding!
Another visit was from Elegant Entertainment, who provide music to venues including Marco Pierre White, Malmaison, Hotel LaTour, Selfridges and the Mailbox. BOA Alumni Danny Bathurst and Calum Bayliss are currently employed by Elegant Entertainment, were invited back to BOA for an afternoon, in which they heard performances from 18 Music pathway students. The feedback Danny and Calum gave was overwhelmingly positive and the students enjoyed performing to them. Following on from this, we are proud to say a few current BOA students have now been offered work for Elegant Entertainment as a result.
At the start of July, Year 10 Music collaborated with Year 10 Dance in a joint pathway showcase of 'Square One', whereby performed class dance and own choreographies, accompanied by music artists new and original music. This was the first time that the two pathways had worked together and both performances were a huge success, with both evenings selling out. The audiences were entertained with a rich variety of performances from both musical and dance. Well done to all students involved!
On the last Tuesday of term, the Year 12 Music students organised and hosted a music performance under a Festival theme, the students had fulfil roles including lighting liaison, stage design and front of house. The show was a really entertaining and a great opportunity for the students.
Some of the BOA musicians also took part in the Art and Broadcast showcases this term.
As the academic year comes to an end the students have been performing their showcases; BOA students took to The Old Rep's stage again this term with the Year 12 Musical Theatre pathway bringing us 'From Rags to Riches', an evening that was filled with singing, dancing and acting, Year 12 Community Arts performances, 2 events which showcase the Dance, Music, Acting and Musical Theatre pathways and also Year 12 Dance Expose performances, an exciting and explosive dance showcase highlighting students hard work over, performing both teacher and student
It hasn't just been the Year 12 students performing showcases, the Year 10 Acting Pathway performed their showcase 'Look Back in Anger', a play that is revolutionary in modern theatre by establishing a new way of communicating, the piece also had some amazingly challenging roles, which will help to further develop the students' acting skills. All of this term's performances have been well received and we are now looking forward to more of the same high quality shows next year!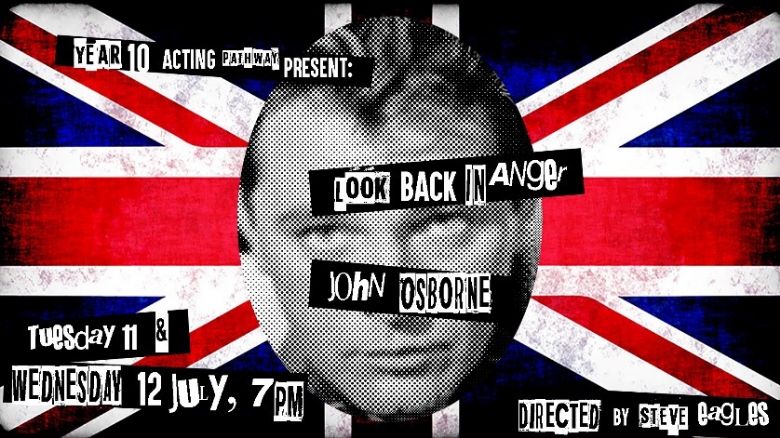 Photo: Event image for Year 10 Acting Showcase - Look Back In Anger
Recently, Trinity Laban, a leading vocational institute for dance, delivered a workshop to the Dance Pathway bringing with them live musicians to re-create the environment students experience at Laban. They also provided our students with information, guidance and advice on how to apply and approach auditions in preparation for next year.

This past season at The Old Rep has been filled with an array of events from drama, musical theatre, comedy, a little bit of contemporary South Asian dance and we even had a live podcast on stage from Bob Mortimer and Andy Dawson (Atletico Mince).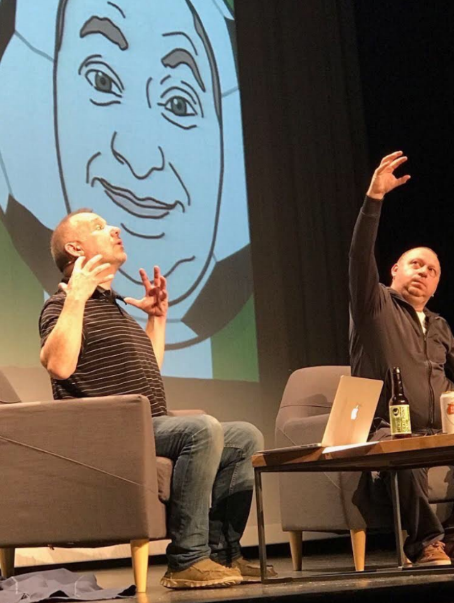 On Tuesday 4 July, The Old Rep transformed its stage into a Mad Hatter's tea party for the launch party of this year's Christmas production of Alice in Wonderland. The evening was a chance to enjoy entertainment from BOA students and meet the creative team behind the production.

This brand new adaptation of Lewis Carroll's classic tale will be BOA's third Christmas production at The Old Rep. The story follows Alice on her journey through the enchanted and extraordinary Wonderland, meeting many peculiar characters along the way.

You can see Alice in Wonderland at The Old Rep from Monday 20 November until Saturday 30 December 2017.

Photos: Alice in Wonderland Launch Party at The Old Rep

As this season ends, we are looking forward to our new season of events! Between September to December, we will be hosting more comedy from the likes of Danny Bhoy (Sat 30 Sept), Phill Jupitus (Sat 7 Oct), Barbara Nice (Sun 8 Oct) and Stephen K Amos (Sat 4 Nov). We'll also be bringing you moving drama from Michael Morpurgo's classic Private Peaceful (Tues 10- Sat 14 Oct), as well as a stage version of the award winning children's series 64 Zoo Lane (Wed 25-Sun 29 Oct)!

As the academic year draws to a close can I thank all staff, parents and partners for their ongoing support.

Have a lovely summer!