Casual Box Office Assistant - Old Rep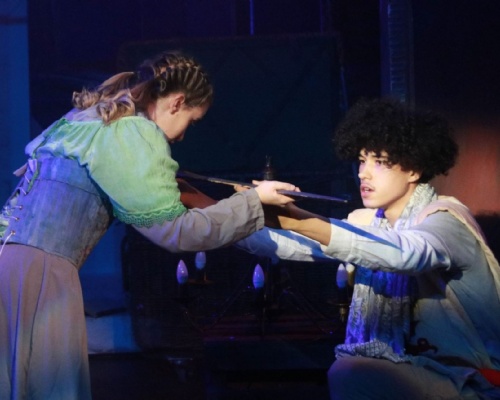 Job Title: Casual Box Office Assistant (Zero Hours Contract)
Department: The Old Rep Theatre
Responsible to the Marketing & Box Office Assistant
Job Purpose:
To provide Box Office services for The Old Rep Theatre, processing ticket sales and reservations through the specialist computerised ticketing system and act as a reception point for the organisation, dealing with customer enquiries, to deliver a high level of service to all Old Rep Theatre visitors.
Main duties
To administer bookings and reservations (both over the phone and counter) and to deal with enquiries in accordance with the systems laid down; and as part of a team to assist in the smooth running of the Box Office to the highest standard
To deal politely and efficiently with members of the public at all times, and maintain high standards of customer service
To act as a reception point for the organisation and deal with customer, conference and enquiries
To administer online bookings and make tickets ready for postage
To keep up to date with all show and performance information, marketing offers and sales' details to inform customers effectively of all Old Rep Theatre events
To act in accordance with the following, as they affect Box Office operations: Theatres Act, Data Protection Act, Health and Safety at Work Act, Disability Discrimination Act and BOA policy, and to maintain the security of the ticketing system with regard to the confidentiality of the personal data and financial information to which staff have access.
To report immediately to the supervising officer any significant matters connected with the work.
To be responsible for a float and cash bookings, and to cash up at the end of every shift. To complete a personal financial report at the end of each shift.
To undertake any other duties as required.
Person specification
Essential
Experience working in customer focused organisation and proven commitment to customer service
Flair for dealing with the public and strong interpersonal skills
Good IT skills, including ability to adapt to new software and phone technology
Excellent communication skills including good phone manner
Cash handling experience / GCSE Maths
Strong team-working skills
Ability to work under pressure
Interest in the Arts and willingness to attend performances
Desirable
Previous box office experience, or experience of box office ticketing systems (Spektrix), an advantage
Hours:
You will be required to work shifts from one to seven hours long, as and when required.
These will vary according to the availability of work, but will include mornings, evenings, weekends, Bank Holidays and other hours as required.
The Box Office is most busy during the Autumn, Spring and Summer seasons, Although the hours are likely to be less outside term-time, where possible we would like you to be available for work all year round.
Rota:
The rota is co-ordinated monthly and covers Monday to Saturday, 10am to 9pm, and Sunday 2pm to 8pm. Students' academic commitments will be taken into consideration when doing this.
Pay:
£8.91 per hour (plus holiday pay)
Closing date for applications: 9:00am Monday 21st June 2021 (Please supply a maximum of one page letter detailing why you would like to be considered for the role along with completed application form)
Interviews are scheduled to take place: WB 28th June 2021
The Academy is committed to safeguarding and promoting the welfare of children and young people/vulnerable adults and expects all staff and volunteers to share this commitment. The successful candidate will be subject to an enhanced DBS check.
Contact Information
Contact: Nicole Nienaber
Telephone: 0121 359 9346
Email: recruitment@boa-academy.co.uk