Academy Counsellor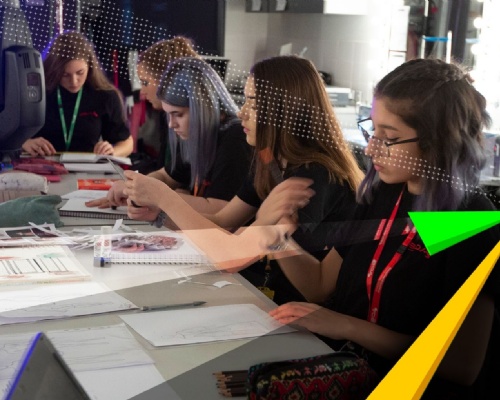 Fixed-Term Contract (one year), Part-time (up to 0.8FTE) Term-time only
We are seeking to appoint a suitably-qualified Academy Counsellor to support the Pastoral team at BOA and promote the wellbeing of students and staff members. Applicants must hold a professional counselling qualification and be an accredited member of either the BACP or UKCP along with a minimum of 3 years post-qualification counselling experience. Applicants must have experience of counselling individuals from diverse backgrounds, providing clinical supervision, and creating and delivering both student and staff workshops.
Key responsibilities:
• To offer a confidential counselling service for students who are referred through our Pastoral Team
• Individual sessions, responding appropriately to their concerns
• To promote a caring and supportive environment where concerns can be explored
• To attend and present information at meetings regarding students
• To work closely with the Pastoral Team to ensure the wellbeing of students, acting in a consultancy capacity to offer guidance and support to members of staff regarding students
• To ensure good communication with the DSL and in relation to students at risk
• To be aware of, and comply with, policies and procedures relating to safeguarding and child protection, health and safety, confidentiality and data protection, reporting all concerns to the appropriate person
• To participate in training and performance development as required
• To provide information on the counselling service and the role of the counsellor to students, staff and parents
• To contribute to the PSHEE programme, as required
• To develop strategies for promotion of emotional resilience within the student body
• To support the Principal in promoting the wellbeing of staff in the workplace and to offer counselling to staff members
Personal Qualities
• Punctual, with excellent personal and professional boundaries
• Organised, consistent and committed
• Calm and reflective
• Positive, approachable and enthusiastic, a team player
BOA has high expectations for itself, its staff and students. There is a clear focus on standards and student behaviour is outstanding. BOA aims to be at the forefront of accreditation and curriculum innovation.
If you share the Academy's vision and ambitions, possess a strong desire to work within an ethos of creative collaboration and partnership and want to have a positive impact on young people, families and the community then we would be delighted to hear from you.
Please email recruitment@boa-academy.co.uk for more information and an application form.