End of Week Update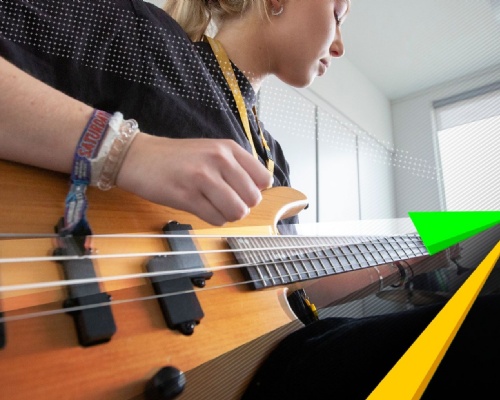 Letter sent to Parents/Carers 25.09.20
Dear Parents and Carers

RE: Weekly Newsletter from the Principal

We have reached the end of another week at BOA and I am pleased to report that students are settling in to the timetable arrangements, which are – admittedly – more complicated this year due to the restrictions all schools and academies face due to the COVID-19 outbreak. We may tweak the timings for Fridays and we will communicate this with students at the start of next week. At the moment, the only significant change is that students in Year 10 will leave the Academy at 2pm on Fridays as opposed to 2.15pm, so we can manage the number of students leaving the building at any one time.
I was a little disappointed to receive a few phone calls from members of the public earlier this week, who informed me of the poor behaviour of a small group of BOA students on a train that travels along the Tamworth line to the city centre, as well as on a train from Solihull to the city centre. These students were not observing social distancing and were not wearing their face coverings. As it is impossible for staff at BOA to supervise students as they journey to and from the Academy, please support us by reinforcing the importance of adhering to health and safety guidance that aims to protect us all from the COVID-19 outbreak. I am sure we have all read or seen the news reports concerning a secondary school in Solihull that has had to close to all year groups for two weeks. At the time of writing, I have not received any reports of COVID-19 cases at BOA. Where students have been isolating at home due to suspected symptoms, their test results have been returned as 'negative'. If we all remain vigilant, I am confident I can continue to provide education on site to all year groups.

Year 10 Showcase – What's past is prologue
I am delighted to announce that the editing of the Year 10 showcase, which was a filmed event, has been completed. This production can now be watched from home. Year 10 students and their families will receive an email containing a weblink and VIP pass in order to watch the event. I would like to take this opportunity to congratulate all students on the calibre of their work. The showcase is an excellent indication of the talents of our new students and also a sign of great things to come!

Year 11 and Year 13 Showcases – 2020 Vision
Sadly – due to further restrictions imposed on public gatherings recently – we will not be able invite a live audience to this showcase. In a similar fashion to the Year 10 showcase, 2020 Vision will be a filmed event, capturing performances from across our venues. We will keep you posted regarding details of these events, which are scheduled to take place in October.

Open Week
BOA's open week events will take place from 12th October to 15th October 2020. To ensure the safety of our learners, we will not invite prospective students (and their families) into the building during the school day. Instead, we will run a number of evening events but will not ask our current students to help out, to minimise contact with members of the public. It would be of great help if you could promote the open week events to friends and acquaintances who may be interested in the courses we have on offer at Key Stage 4 and Post-16.

BOA Masterclasses
We have had a fantastic response to the letter and survey we sent out regarding BOA masterclasses. Mr Branch (Assistant Principal for Performing Arts) will arrange a number of masterclasses for the term ahead, which can be booked via ticketsource. The first masterclass sessions will take place on Friday 16th October. Mr Branch will publish details next week.

BOA's Christmas show: Wind in the Willows
Thank you to all Year 13 students who took part in the auditions this week for our Christmas Show. This will be a filmed event and the standard of auditions was very high. Many thanks!

And finally…
I will be asking teachers to nominate students who have demonstrated excellence, either through their summer projects or during lesson time over the past few weeks. I look forward to hearing of students' successes and to sharing details with you all.

Yours sincerely
Alistair Chattaway
Principal