February 2020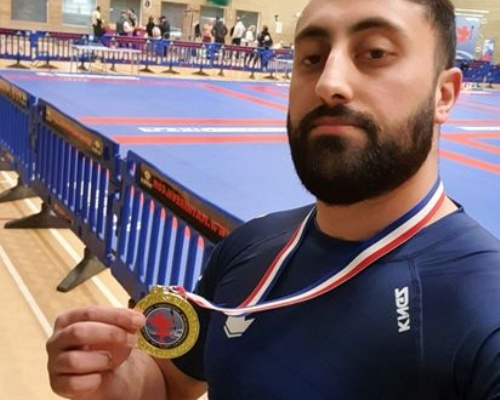 Principal's Blog February 2020
Dear All
I hope that everyone associated with BOA has a relaxing and peaceful mid-term break next week. It has been a busy term since Christmas, not least because of numerous productions, including Y13 Acting at The Old Rep, Y13 Music events at the Hare and Hound and the Dark Horse, the Y13 Music Technology "Shockwave" event and, more recently, the Y11 "Whodunnit?" Dance showcase. I have thoroughly enjoyed seeing our students perform and grateful thanks go to all the staff that make it possible.
Upcoming Events:
The busy calendar continues over the next few weeks of term as follows:
Over half-term we have a large number of staff and students going on the trip to New York. I hope the weather is good to them.
After half-term (24-28 February) we have our aptitude week for prospective Y10 and Y12 students for next September. We are delighted that we have had almost a thousand applications to join BOA.
Y10 will be on work experience the same week and we wish them well. Y11 will be in for a core week and will have revision lessons and mock exams in the core subjects, whilst Y13 students who are studying additional A-levels will also have their mock exams. Y12 will have study leave and I hope they will use the time wisely.
Congratulations to:
Charlie Scarlett (Y13 Technical Theatre Arts) who won a place on the Brit Awards lighting team with our sponsors, PRG – he will be working with them between 11th – 19th February.
Three BOA alumni have been in the news recently:

Harry Kirton plays the role of Finn Shelby in 'Peaky Blinders', which won the award for 'Best drama' at the NTA 2020
Mahlia Burkmar is nominated for Female Solo Artist - Brit Awards 2020
Kuba Sprenger played role of 'Ike Alterman' in the recent BBC drama "The Windermere Children"
Charity does not always begin at home:
Two of our Y10 pupils are taking part in charity work overseas later this year. Our pupil council, Voice of BOA, have chosen to support them through a non-uniform day on Wednesday 25th March. We shall divide the proceeds between the two pupils.
Mia Watkis writes: "This year I will be attending two different international locations, with your help through fundraising. I will be going to Ghana in Easter, volunteering to help deprived young people in this poorer area. This volunteer work will consist of building schools to facilitate the children, strengthening communities, educating the children, helping them learn things that many of us take for granted and help to make their lives better. We have been fundraising to provide them with equipment such as: educational resources, sport materials and basics such as clothing. Alongside funds to help build the schools and pay for our trip. We will be working alongside some teachers and members of the African adventures team to help secure a brighter further for these young people. I will be out in Ghana for two weeks and hope that this opportunity will widen my skillset as well as contributing to the amazing world we live in.
I will also be going to the Republic of Ireland as a young leader, supporting beavers, cubs and scouts from Staffordshire with their new experiences abroad. The trip has to be fundraised for this opportunity to take place for the young people and this volunteer work goes towards my silver D of E award."
Rhianna Otero-Salgado writes: "I am a year 10 student at BOA on the Musical Theatre pathway. In the summer of 2020 I am going on an expedition to Nepal. I have been raising money over the last two years, with the help of my Grandparents who have taught me woodworking and craft skills, please look at my Facebook page: 'Crafted by Tink'. Through this I have raised all of my personal costs; money for the flights and accommodation. I am now raising money to take with me to contribute towards the charities and projects that I will be working on. Practical Action Nepal - supporting the post-earthquake Nepalese recovery. World Wildlife Fund Nepal - working on the living Himalayas initiative, promoting conservation and protecting endangered wildlife. POVERTY REDUCTION PROJECT -I will be working on one of the following: provision of safe drinking water, constructing sanitation and hygiene units, building/renovating school classrooms. Gurkha Welfare Trust - we will visit this charity and take a donation towards their work supporting ex-British servicemen and their families in the area. As well as all of the above I will be undertaking a trek and spending time learning about the culture, religion and history of the region."
And finally, congratulations to Mr. Singh who won the Gold medal, Midlands Champion in Brazilian Jiu Jitsu earlier this month.