September 2019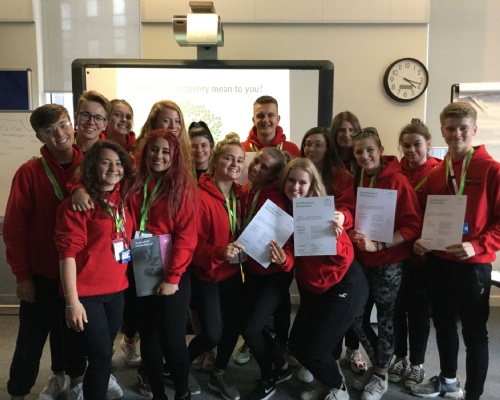 Principal's Blog September 2019
Welcome Back
We are already four weeks into the school year and time is flying by. I wish everyone associated with BOA a very good year and extend a warm welcome to staff and students who joined us this September – I hope you will all have a happy and successful time with us.
Mental Health First Aid Training
One of the first things that happened at the start of term is that our new Peer Mentors group received their MHFA training. One of the students involved was Billy Vale who wrote this piece:
"During the first week of this term, 16 enthusiastic Year 12 pupils participated in a two day programme delivered by Diane Paterson (School Counsellor) which resulted in them becoming newly qualified Youth Mental Health First Aiders.
The programme involved exploring key issues which can affect the mental health of today's population as it is so important to give young people information about mental health so they can better understand their own mental wellbeing as well as offer support for friends and family.
BOA is committed to improve the mental well being of its pupils. These Year 12 pupils are now on board to help implement this strategy and make themselves accessible for help and support as Peer Mentors to all pupils inside and out of school and can be easily spotted around school wearing their red hoodies.
For pupils considering taking the course next year, the course comes highly recommended by the participants who agreed that it gave them a deeper insight and understanding of mental health and equipped them with the tools to help those who may be struggling which will not only benefit them personally but also help those who need a helping hand in school."
Special thanks to Diane Paterson for her time and expertise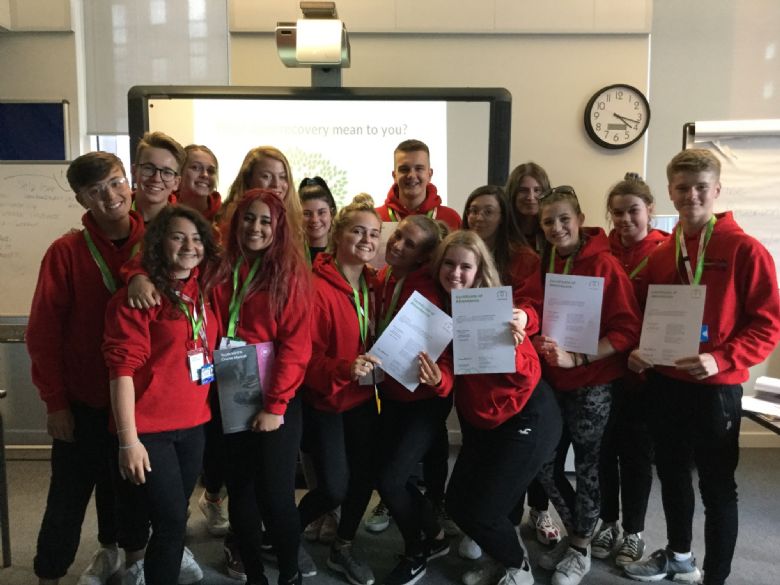 Acting Pathway
Our acting students have been given some excellent opportunities since the start of term. The BBC reached out to BOA with an opportunity to audition for a short film. Our y13 Acting students grabbed the chance and 3 of them have been cast: Brandon Kimaryo, George Bowen and Darryl Mundoma. Well done to all who auditioned and especially the 3 actors who were successful.
Birmingham Police Force were also in need of actors to play out real life scenarios to train up their community support officers. Y13 actors Kurtis Griffiths, Georgia Knowels, Bella Christon, Hope Page, Katherine Hill, Liam Stone, Joe Cunliffe, Louis Seville and George Bowen all made quite an impact as "typical teenagers", giving the trainees a challenging job. Next month our Year 12 actors will take to the studio.
Macmillan Coffee Morning
Thanks to the Y13 Music pathway students who organised a coffee morning last Friday, 27th September, to support the Macmillan appeal and also promote their showcase which takes place in January. Money raised through ticket sales nearer the time will also go to this worthy cause
Upcoming Events to the end of term
Please see below for a list of some of the events at BOA between now and the end of December – I look forward to seeing you at some of them.
11th November – Digital Media Showcase, Year 11 & 13, 7pm
19th - 20th November – Music Showcase, Year 11, 7pm
2nd - 5th December – Year 13 Present, The Drowsy Chaperone & The 25th Annual Putnam Spelling Bee, 7pm
11th & 12th December – Year 11 Acting, I Love You Mum & I promise I won't die, 7pm
17th - 18th December – Year 11 Acting, Seven Acts of Mercy, 7pm